Tsubaki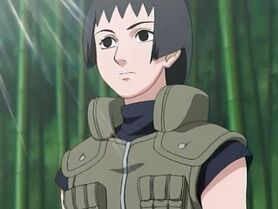 Title:
Water Kunochi of the Leaf
Eye Color: Black
Hair Color: Black
Race:
Human
Ninja Rank:
Kaipuden: Jonin
Shippuden: Jonin Commander
Zanpuden: Unknown
Zanpakuto:
Shikai: Gakohime (Water Princess)
Bankai: Unknown
Family:
Mizuki (Former Lover)
Sasori (Future Lover)
Enemie(s): Mizuki
Rival(s): Unknown
Partner(s): Tsunaku Senju, Hanabi Hyuga, Konohamaru Sarutobi, Iruka Umino, Naruto Uzumaki, Sasori
Homeworld:
Hometown:
Age:
Kaipuden: 22/23
Shippuden: 25/26/27
Kaipuden: 35/36/37
Previous Team(s): None
Team(s): Team Tsubaki
Gender: Female
Status: Alive
Story/Saga First Appearance:
Mizuki Strikes Back Saga (Kaipuden)
Tsubaki is a jonin-level kunoichi of Konohagakure, the future love interest of Sasori, a Human who gain Soul Reaper powers and the leader of Team Tsubaki.
Apearance
History
Jutsu
Powers & Abilities
Part I - Kaipuden
Tsubaki's Relationship
With Mizuki
Tsubaki truly loved Mizuki for having a gentle heart, but hated the person he had become after his involvement with Orochimaru.
With Sasori
In secret, Tsubaki tried to visited Mizuki in the Maxium Prison, but was ashamed of what the person he become, however Sasori (while he was serving his time as well for his paperwork exams) help cheer her up, after discussing everything about their childhood, Sasori made a connect for Tsubaki as she began to develop a crush for him.